News Stories
(To read a news story, just click on the individual media logos below)
Islip Bulletin Editorial 3-27-2008

Transparent means transparent

Out from under another scandal, school districts need—really need— to be open and transparent so their constituencies (hard working taxpayers that cannot raise capital by raising someone else's taxes) can know where the money is going.

Toward this goal, SchoolWatch, a growing nationwide grassroots organization that has trained its eyes on school districts, is calling for New York State school districts to do what 163 districts in 14 states have already done: Putting district documents online for the whole world to see.

Yes, a novel idea. Open up the ivory tower and create a looking glass kind of feel, where what the school districts are doing with taxpayer money is open for complete inspection.

Faxes and e-mails have begun to be delivered to local districts and elected representatives letting them know that the ball is now in their court, but the public needs to know.

Some may say this could be a legal disaster waiting to happen, but the fourth largest school district in the nation—Miami-Dade—did it in February and placed its check register online; more than 6,500 pages of payments in alphabetical order by vendor for all the world to see.

This is what transparency is. Not that one day a district allows people to see a crack in the keyhole. But the entire inventory laid bare for taxpayers to review and question.

Too many questions. But think about it. If the system is open then the questions should be easy to answer and explain. It is all there in black and white and binary numbers.

Doing this would be an easy stroke toward transparency as it permits school districts the luxury of accountability if all their "t"s are crossed and "i"s dotted. If the punctuation is improper, then finding the rotten apple should not be that difficult either.

SchoolWatch is calling for a legislative mandate from the New York State Legislature for all public school transactions to put online. Why should the districts wait for that?

School districts should be smart and get ahead of the curve and show their constituencies that they know the meaning of transparency: clearness, lucidity, simplicity and intelligibility

■
A FREE AND APPROPRIATE PUBLIC EDUCATION

SchoolWatch seeking state reminders for all school districts

By JEFFREY BESSEN

SUFFOLK COUNTY — School districts throughout the state are expected to receive the equivalent of a small yellow sticky as the New York State Education Department (SED) sends out reminders regarding guidelines for what is called a "free and appropriate public education."

Spurred by SchoolWatch, a grassroots education oversight organization, the SED has began putting up more information on its website concerning what can and cannot be paid for by public school students.

Spearheaded by its success in having the state put the kibosh on school districts having students pay for calculators, SchoolWatch is now attempting to ensure that field trips related to the curriculum are all inclusive for every student and sports is not a "pay for play" operation.

"We are now seeking directives and guidelines for school districts to ensure that students do not have to pay to play," said George Deabold, Executive Director of SchoolWatch.

Deabold said that schools are not a "tollbooth" where only those who can afford to pay can go on the school field trip and participate in scholastic sports. He notes that this situation - paying for trips or sports- occurs more often in the suburban schools, where residents tend to be more affluent.

By putting legal muscle into its conversation with state education officials, SchoolWatch has been instrumental in motivating the SED to put out reminders to school districts. In the West Islip School District, though administrators said they have not received anything from the state via fax or e-mail regarding this topic they said they already adhere to the
free and appropriate public education dictum.

"Students do not pay for playing athletics or for calculators," said Superintendent Beth Virginia Blau. "Field trips are paid by the school district when they are part of the formal written curriculum. Fundraising for athletics is done by booster club."

Similarly, in the Sayville School District, officials noted that they are following that same protocol. Sayville officials also said that since the scandal in the Roslyn School District and subsequent districts, what is deemed acceptable and unacceptable practice is scrutinized carefully.

On the SED website, under decisions, there are five listed previous determinations concerning what is permitted to be paid for and what is not. In addition, there are three paragraphs regarding funding school programs:


"School districts in New York State are authorized to levy a tax for expenses occasioned by the operation of the school's educational program. A school district and/or its employees are not authorized to require or give the impression that it is requiring students to sell items (e.g. "scratch off" cards, holiday wrappings, etc.) or pay a fee to defray a portion of the expenses of a school district's educationalprogram. At no time should a student's participation in an educational activity include such sales or fees.

"It has been brought to the attention of State Education Department staff that school district employees are not only engaging in such activities, but are also depositing the proceeds in their personal accounts. These activities may jeopardize a students' right to participate in the educational program on a tuition and/or fee-free basis. Further, employees engaged in such activities may be held personally liable.

"School officials that find that such activities are occurring in their district are being asked to cease such practices immediately. To deter this from happening, it may be appropriate to establish policies and procedures that
clearly prohibit such activities."

Deabold thinks that any school district administrator, especially superintendents that trample on the students right to a free and appropriate education, is akin to a doctor committing malpractice.

"Superintendents should be subject to fines, suspensions, removal from position and subject to revoking certifications," said Deabold, whose list of costly field trips was culled from a variety of county school districts. It included a fifth grade class paying $275 per student to visit Washington,DC and a third grade class paying $12 per student to go to a pumpkin farm.

"Students have the right to a free public education on a tuition-free basis," Deabold said.




.

Residents Denounce Teachers' Salaries
_____________________________________________________________________

Who Owns the Board of Education?

By Jeffrey Bessen, June 14, 2007

Residents think representation is undermined by special interests

By JEFFREY BESSEN

EAST ISLIP — Spearheaded by a local community organization, some East Islip School District residents are concerned that the Board of Education (BOE) has become a haven of pro-East Islip Teacher Association loyalists. SchoolWatch Cofounders Frank Gerace and George Deabold claim that Concerned Parents of East Islip, which has endorsed the last five board members to be elected, is a campaign front for the Great River based East Islip Teachers Association.

Neither Concerned Parent President Pat Flamio, an East Islip resident and a Plainedge School District teacher, or Nancy Close, president of the teachers association returned multiple phone calls for comment for this story.

"No one knows they are going up against the union," Deabold said. "So now it's 'I did you a favor, now you do me a favor.' "

That could not be further from the truth, according Kim Phillips, president of the East Islip BOE. Phillips, who spoke on behalf of the board, including current BOE Vice President Gary Lamm and Trustee Terry Lyons, who were both elected last year, and Ken Cronin, who won election last month and will officially take his seat next month. Thomas Zawyrucha is the other board member.

"We don't work for the union," Phillips said. "We work for the district, we work for the children and we work for the community." Phillips stressed that she does not know if there is a connection between Concerned Parents and the teachers association in East Islip.

Deabold and Gerace are concerned that BOE members who were endorsed and supported with a phone bank manned by Concerned Parent members will forget who they really represent, when considering contracts such as the recent negotiations between the teachers and the district. "This is not a true representation of the community," Gerace said. "The board is supposed to represent the entire community, not specific special

interests."

As a grassroots organization that promotes educational reforms regarding safety, violence and health conditions, SchoolWatch is also considered a special interest group.

Phillips painted herself as a pro-education candidate in 2005, when she ran against William Condon, and termed Lyons, Lamm and Cronin pro-education candidates. "I think I basically presented myself as a moderate who would evaluate the information," said Phillips, who worked in the PTA and said she had a deep interest in working with children. "I presented myself as someone who is respectful, willing to listen and who is trying to present as open a forum as possible," she added.

Headlines from FOCUS, a publication of the East Islip Teachers Association, read this way on Wednesday May 16, a day after this year's Super Tuesday election: "School Budget Vote Passes" "Ken Cronin Elected as School Board Trustee" "The East Islip community said yes, the first time to the school district budget. The budget passed by 408 votes and pro-education trustee Ken Cronin was elected."

Phillips said no endorsement came from the teachers association, but she and Zawyrucha, who was also termed a pro-education candidate, were endorsed by Concerned Parents two years ago. "I cannot control what a group does or says outside the school district," said Phillips, who noted when she ran in 2005, her family painted signs, while Condon enjoyed the strong backing of the Conservative Party.

Louis Raffone, a former trustee who has run and lost in the last two board elections, confirms what many others have said, that the teachers association wields a substantial amount of influence during the district's BOE races. "That group, Concerned Parents, is run by the teachers union," Raffone said. "That is where they get the money for the mailing." Founded in 1989, Concerned Parents deems itself a "community action group" on its website that "seeks to ensure a top-quality education for our children." The group notes that it annually awards a community service scholarship award to a graduating senior. But Deabold claims that when one calls the group to find out who has won this award, no information is forthcoming. Two direct calls to Flamio's home went unreturned.

"They operate from March to the end of May to address the budget and board vote," Deabold said. "In May there are four or five mailings alone. There is no scholarship winner, no newsletter."

In a related matter, as of press time Phillips confirmed that contract negotiations between the district and the teachers association "to this point have concluded" and Michael McAlvin, an attorney for the district, said the district had "come to an agreement with the teachers, but it still has to go before the board." It was unconfirmed if the union membership met to approve the new accord, or if the BOE ratified it at its meeting on Tuesday.
---
_____________________________________________________________________
READING, 'RITING & REVENGE
DO PUBLIC SCHOOLS USE CHILD PROTECTIVE SERVICES TO PUNISH PARENTS?
By April Jimenez (Cover story and Page 9) May 10, 2007
_____________________________________________________________________

SchoolWatch Fights East Islip Program Cuts
(Teachers Asked To Cap Salaries )
August 16, 2006
_____________________________________________________________________

A solution to costly student calculators
By Art McFarland December 1, 2006
(once you are on the page, click on the video: A solution to costly student calculators)
_____________________________________________________________________

Safety on the School Bus
By Art McFarland September 15, 2006
___________________________________________________________________

Talking through the communication problem (Round 2?)
East Islip BOE meeting packed due to district squabbles (Cover Story and pg. 13)
By JENNIFER ACOSTA

School district fiscal and physical battles
Story By: Jennifer Acosta, Staff Writer
21 September 2006
(See page 6)

Beckoning to buckle up on buses (cover story)
Story By: Jennifer Acosta, Staff Writer
21 September 2006

Editorial - Strap them in
____________________________________________________________________

Pay up to play on
Story By: Jennifer Acosta, Staff Writer September 14, 2006
(See Page 9)
_____________________________________________________________
Featured Article: SAFETY TAKES A BACK SEAT (Cover Story)
MOST LONG ISLAND SCHOOLS SKIP BUS SAFETY DRILLS
By Tom Durante September 07, 2006

Chilling Speech is Dangerous (Editorial)
August 17, 2006
____________________________________________________________________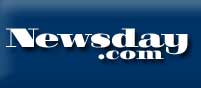 East Islip School Board Silences Public
August 11, 2006
______________________________________________________________________

School Bus Safety Drills For All Students
June 07, 2006
"School districts are required to conduct training and three school bus safety drills for all students each school year," according to the New York State Education Department. But George Deabold, who founded the School Watch Advocacy Group, says the department should more clearly specify its guidelines for requirements for school districts. "Just to say 'all' students is not clear enough," Deabold said. "The guidelines should be written to specifically state all groups of students, including athletes and walkers who do not usually ride the buses," he said. (click on the Suffolk Life logo above for the entire story)
______________________________________________________________________
Special Ed Gets An 'F' - Parents, Courts Chastise East Islip
March 9, 2006
______________________________________________________________________
Power List 2005 - See # 41
______________________________________________________________________
East Islip Audit - 2005
______________________________________________________________________
East Islip Mom Fights for Education of Sick Son
______________________________________________________________________
Breaking The Mold
Press Exposť Of School Problems Sparks Response From Across L.I. And The Nation
_________________________________________________________________

Mold Splits East Islip School District
_________________________________________________________
Racial tensions heat up at East Islip High School
______________________________________________________________________